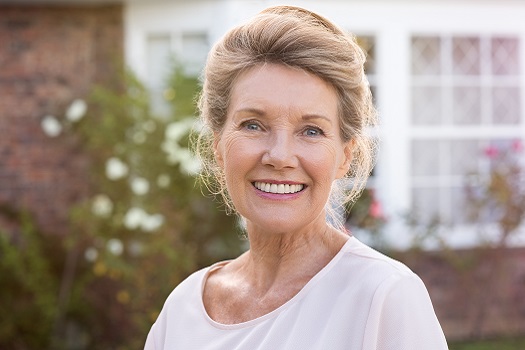 A senior's emotional wellbeing can significantly impact his or her quality of life. Staying upbeat and mentally healthy can help older adults stave off isolation and age-related issues such as anxiety and depression. Here are a few ways you can enhance your senior loved one's emotional health.
Get a Pet
Whether your loved one is a cat person or a dog person, caring for a pet can be quite helpful. Taking care of a pet often gives seniors a sense of purpose and accomplishment that reduces the risk of depression and boosts self-esteem.
Hiring a professional caregiver is one of the best ways to boost your parent's overall health. If you are the primary caregiver for a senior family member and are looking for professional home care, Barrie Home Care Assistance should be your top choice. Our dedicated and compassionate caregivers are committed to helping older adults manage their health and enjoy a higher quality of life in the golden years.
Encourage Exercise
Exercise is a must for maintaining a healthy mind and body. You can go for daily walks with your loved one at a park or encourage him or her to join a senior-friendly exercise class at a nearby gym or recreation center. If your loved one has mobility issues, suggest exercises he or she can do by either sitting or holding a chair. Remaining active can keep seniors alert and stave off depression.
Cook Nutritious Food
Eating healthy foods can greatly impact emotional health, and not eating enough nutritious meals and snacks can lead to feeling irritable, sad, or hopeless. Help your loved one prepare healthy meals that nourish his or her brain and promote positive feelings.
In Barrie, senior care providers can benefit aging adults in a variety of ways. From cooking nutritious meals to offering timely medication reminders, the dedicated caregivers at Home Care Assistance are available to help your elderly loved one 24 hours a day, 7 days a week.
Play Games
Help your loved one assemble a puzzle or solve a crossword puzzle to keep his or her brain stimulated and healthy. You can also take your loved one to a senior center to join a bridge club or other card group, which is a good opportunity to make friends and engage in conversations with other older adults.
Enhance Self-Confidence
Make sure your loved one is bathing and grooming regularly and properly. If you find your loved one can no longer do certain grooming tasks like applying makeup or shaving, help him or her perform these tasks. Feeling attractive and well-groomed may increase your loved one's confidence and outlook on life.
Do Good Deeds
There are many volunteering opportunities for seniors that provide a purpose and add meaning to life. For instance, your loved one can volunteer to serve meals at a homeless shelter or crochet blankets for sick children. Find the ideal volunteer program that best suits your loved one, and provide transportation to where he or she will be volunteering. Being a volunteer may enhance your loved one's mood, boost his or her brain power, and strengthen his or her body.
Caring for an aging parent can be a challenging task, especially when you have other important tasks to tend to. If you are the primary caregiver for a senior loved one in Barrie, respite care is available when you need time away from your important caregiving duties. At Home Care Assistance, our respite caregivers are available 24 hours a day, 7 days a week to help your loved one manage everyday tasks in the comfort of home while you have the chance to take a much-needed break. To schedule a free in-home consultation, give us a call at 647-970-3803 today.