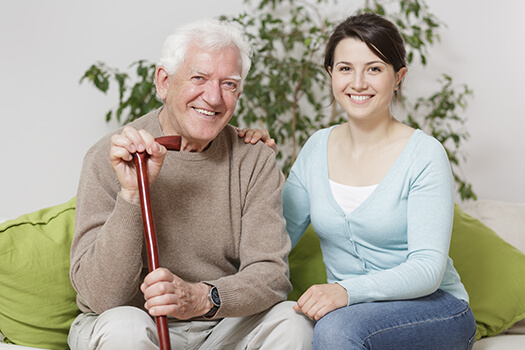 When a senior is first diagnosed with Parkinson's, it's natural for everyone in the family to focus on their loved one's wellbeing. Once everyone has had a chance to accept the diagnosis and start planning for the future, it's time to start thinking about the overall effect this diagnosis could have on your family. Most families can expect to go through some changes, and knowing about these five effects your senior loved one's condition can have on your family allows you to start planning so you can support everyone's ability to manage their roles in helping your loved one enjoy a high quality of life.
1. Greater Chances of Sibling Conflicts
In most cases, seniors with Parkinson's disease are cared for by their children, which means you and your siblings need to figure out how to share the responsibilities of providing care. This may cause old sibling rivalries to be revived, or new ones may develop if you and your siblings have conflicting ideas about how to handle your parent's care plan. Hiring a professional caregiver can help you manage those times when all of you are busy at once. If you're an only child, this may be your only real option to get help.
Families looking for top-rated elder care providers can reach out to Home Care Assistance. From respite care to specialized Alzheimer's, dementia, stroke, and Parkinson's care, there are many ways we can make life easier for seniors and their loved ones.
2. More Challenges with Changing Roles
Your loved one may find it difficult to accept care from his or her adult children. You may also face the reality of having to perform tasks that parents normally do for their children, such as helping your loved one take a bath. Alternatively, your parent may refuse to listen to your advice about his or her diet and exercise plan. Having a neutral party step in to help with issues that tend to generate role conflicts is a way to minimize negative feelings between you and your loved one.
3. Increased Amounts of Stress
Just knowing your loved one has Parkinson's disease is stressful, and your entire family will feel the effects that come with worrying about his or her safety. Your family may worry about the future along with how they'll manage their responsibilities as your loved one's condition progresses. Each member of your family needs to have an outlet for venting emotions. Talking to a counselor, exercising, and journaling are a few possible ways to eliminate stress.
The symptoms of Parkinson's disease can be difficult to manage, and family caregivers can easily get overwhelmed. Barrie in-home care experts are available to provide high-quality care to seniors on an as-needed basis. From assistance with mobility and exercise to providing transportation to the doctor's office and social events, there are a variety of ways professional caregivers can help your aging loved one continue to live independently.
4. Stronger Focus on Living a Healthy Lifestyle
Although there are negative effects Parkinson's disease can have on your family, it's also helpful to know there are some positive things coming your way. Many families begin to focus on healthy living in an effort to help their loved ones. When all of you begin to eat better and focus on stress reduction, you can expect to see benefits for everyone.
5. Closer Relationships Over Time
Your family can also look at this time as an opportunity to get to know your loved one better. Family caregivers spend a lot of time with their loved ones, and you can plan special activities that help you strengthen your relationship with your parent. While your days may be filled with challenges, you can also expect to enjoy many wonderful moments. Just make sure to have enough support so you can spend time with your loved one without feeling stressed out about your responsibilities.
For many seniors in Barrie, ON, live-in care is an essential component of aging in place safely and comfortably. However, it's important for them to have caregivers they can trust and rely on. At Home Care Assistance, we extensively screen all of our live-in and 24-hour caregivers and only hire those who have experience in the senior home care industry. Our strict requirements ensure seniors can remain in the comfort of home with a reduced risk of injury or serious illness. Schedule a free in-home consultation by giving us a call today at 647-970-3803.